Like the father his son in the case of Dr Rajakumar and Puneeth Rajakumar. Dr Rajakumar allowed at the right places to use his charisma. KMF used the strength of Dr Rajakumar and it was a free support to the farmers.
Similarly power star Puneeth Rajakumar appeared for the video shoot and stood behind Nandini Milk of KMF. The one common family friend of the father and son was Premnath former Managing director of KMF. The 'Chandanavana' (Sandalwood) stars followed the footsteps. Upendra, Ramya supported KMF products and expressed solidarity to farmers.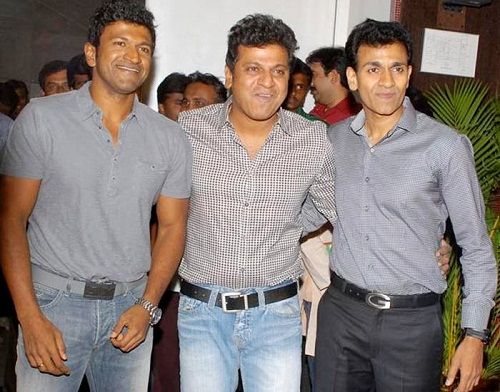 Coming to the social arena Kichcha Sudeep, Darshan, Ganesh and a few others stood for the good causes. Now the power star Puneeth Rajakumar is on another round of support to the public interest issue.Showing concern in real life by top stars is having good impact says the police department. Good Samaritan Law evolved by Karnataka Police, Puneeeth Rajakumar shows his support.
The significance of this 'Good Samaritan Law' is that the people need not go back when they witness accident and come forward to help the victims with quick medical aid. There will be no worry from the police it makes it clear. This is also one of the verdicts of Supreme Court. It was first Mohammad Rafi of Ballari district Thoranagallu police station sub inspector took up this issue in the social media to create awareness.
Kannada cinema celebrities Yash, Radhika Pandit, Diganth, Aindrita Ray, Chikkanna, director Prem and other supported the cause of a cop. Now power star Puneeth Rajakumar has come forward with a slogan. Puneeth Rajakumar in a statement said it is the humanity of everyone to first make way for Ambulance in the traffic and secondly when accident happens on the road without fear the support to accident victim should be extended. There will be of problem for strangers who help the victims of road accident with adequate medical help. This awareness program should reach all the people in the society hopes SI Mohammat Rafi.