In a span of one week, four Bollywood couples got married. Starting from Anushka Sharma-Virat Kohli in the recent past to Sonam Kapoor-Anand Ahuja, Neha Dhupia-Angad Bedi, Shiv Pandit-Ameira Punvani and Himesh Reshammiya-Sonia Kapoor, several celebrities have decided to go the family way.
With so many celebrations taking place, everyone seems to be happy. Amidst all this, we met Tusshar Kapoor for a quick chat and he seemed really cheerful. In fact, he feels he has started a revolution and a change is being seen in the film industry. Earlier, celebs, especially actresses, feared that their career would end after marriage or after having a kid.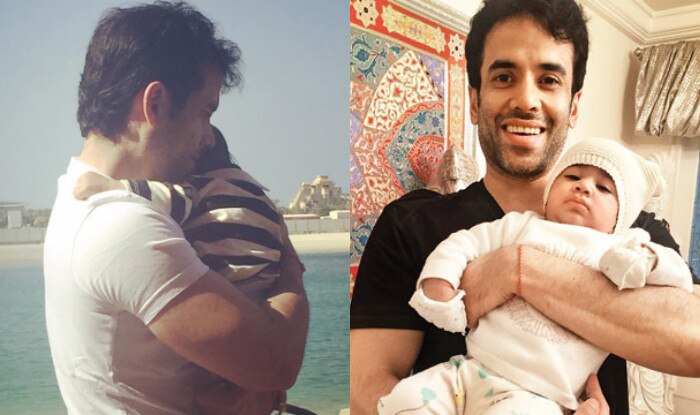 But ever since Tusshar Kapoor had a kid (Lakkshya) and continued acting, while raising his child as a single parent, everyone in his generation from Neha Dhupia, Sonam Kapoor, Anushka Sharma and Shiv Pandit chose to get married. Karan Johar, Kareena Kapoor Khan even had children, so he feels he is the torchbearer of a revolution.
During our exclusive interview, he revealed to us, "I feel everybody is now suddenly going the family way. It is just an amazing phase. I would like to believe I was the first one in this generation. Everyone after me have suddenly been having children or they are getting married. Shreyas also had a kid now and more kids are on their way. I feel like the torchbearer of this revolution. I shouldn't be talking about this, I usually don't talk about my achievements and breakthroughs, but it's the BollywoodLife effect."