Things are definitely getting better in Bollywood. The opening day collections of Veere Di Wedding are earth-shattering. Even producer Ekta Kapoor rejoiced about the fact by calling out people who told her women-centric movies won't bring numbers. The Kareena Kapoor, Swara Bhasker, Shikha Talsania, Sonam Kapoor starrer has earned Rs 10. 70 crores on its opening day. By doing so the movie has become the third highest Bollywood opener in 2018. What a feat! The fact breaks so many stereotypes about women-centric movies. So, a big thanks to the makers. In an era where Pyaar Ka Punchnama series is so monumentally celebrated, this deserves an applause. In a way, VDW is a reply to PKP.
Pyaar Ka Punchnama 2 is known for its male glorification and female bashing. It was an all-male perspective about the society. It was about time we celebrated the female perspective on the big screen as well. Pyaar Ka Punchnama 2, released in 2015 had earned a whopping Rs 6.80 crore at the box office on its opening day. Though the star cast was relatively unknown the movie had the backing of the unimaginable popularity of the first film. So, it must be a shocker form many that Veere Di Wedding beat a Pyaar Ka Punchnama on its opening day.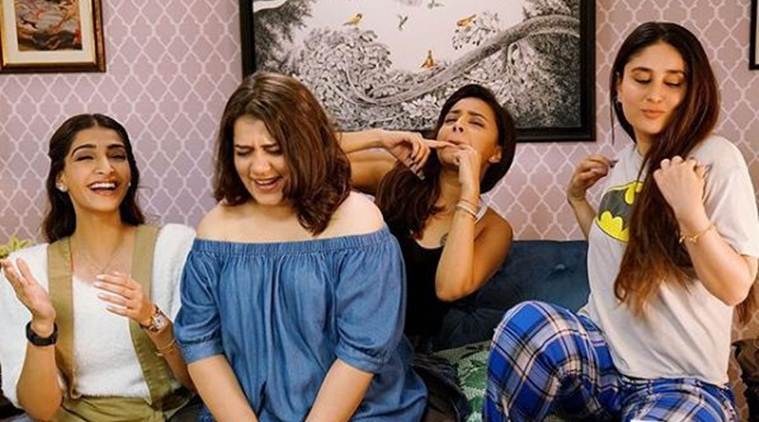 Ekta took to Twitter to announce the box office collection of the all-girl film. She wrote, "We have just got the numbers (box office) hot out of the oven! The all India box office total for 'Veere Di Wedding' is Rs 10.70 crore on day one!" She also said that films do not work on gender but on the basis of entertainment. "I wanted to tweet the numbers myself even before the official release as it's been a struggle convincing people that films are gender agnostic!"
"Picture sirf teen cheezo ke vajah se chalti hai (films run only because of three things) entertainment, entertainment and entertainment! Rhea (Kapoor) and Ruchika this one is yours," Ekta added. Sonam tweeted,"Ekta we all broke the glass ceiling!" The female buddy comedy film is directed by Shashanka Ghosh. It is co-produced by Sonam's sister Rhea Kapoor, Ekta Kapoor and Nikhil Dwivedi.